Grease Tickets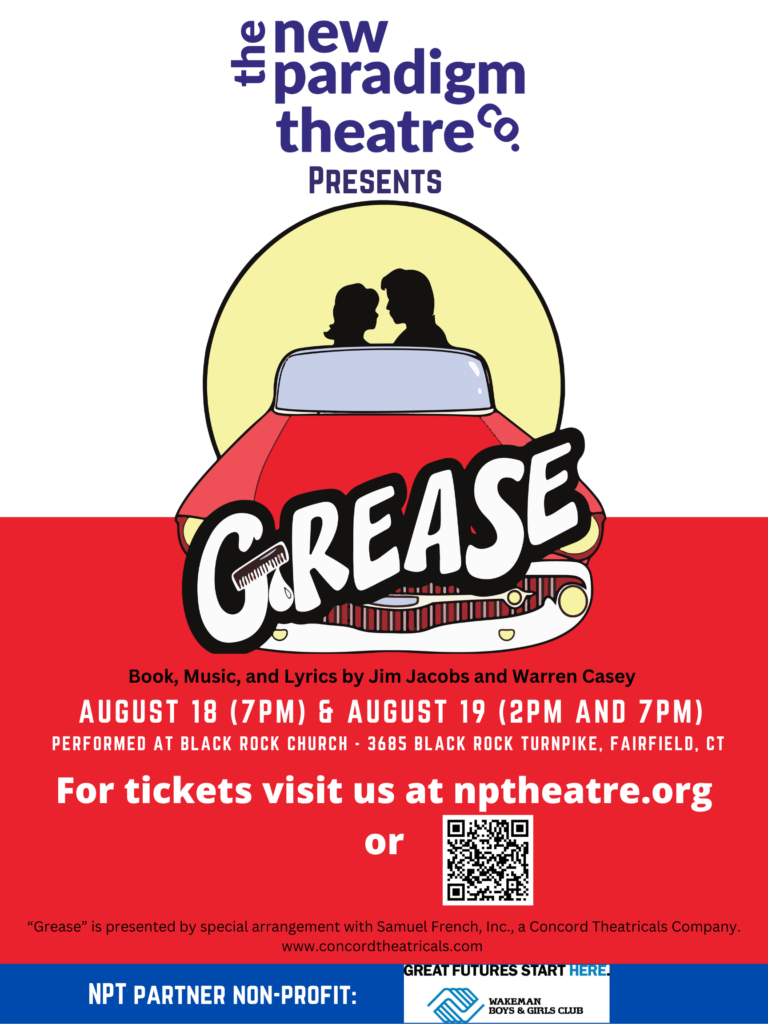 Who doesn't like the music of GREASE?!
Immerse yourself in the total "Grease experience" with NPT's production.
Given the popularity of the movie and the state-of-the-art theatre at Black Rock Church, our show will be a fun combination of live and movie-style aspects!
*Sing along with your favorite songs as our cast members perform!
*Dress as your favorite 50's characters if you want!
*Enjoy a pre-show Car Show of 50's cars in the parking lot!
*Food trucks with 50's style food!
General Admission: $10-35
VIP experience: $50. Includes: The Best Reserved seats, Backstage/Onstage tour (where you just might meet the cast!).
ONSTAGE seating: $250 (Get a T-bird's eye view by sitting onstage with our cast! Watch the show from the stage!
Dress in 1950's attire if you like! Or not. And see the show "up close and personal".
This seating is very limited, so please write to info@nptheatre.org for information and to reserve. Only 16 years and older will be allowed in this seating.