Can't Stand Still
An Adaptive Dance-a-thon hosted by Healing Hearts and New Paradigm Theatre Co.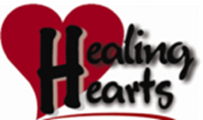 The New Paradigm Theatre Company presents: "Can't Stand Still" an Adaptive Dance A-Thon produced with local nonprofit Healing Hearts on Friday, July 16th from 5-8pm. Audience members are welcome to cheer on our participants from both nonprofits. Any donations for the dancers are welcome.
The Dance-A-Thon will take place at BreakThu Fitness located at 48 Union Street in Stamford starting at 5pm.
Healing Hearts Adaptive Recreation is a 501(c)(3) nonprofit organization that provides social  and recreational programs for children, teens, and young adults with special needs to foster*  friendships, promote fitness, and support independence. Executive director, Kimberly Colletto says, "We at Healing Hearts Adaptive Recreation provide a weekly Friday night Club Night with  a different theme every week! We offer dance nights, Karaoke, Ariel Fitness, Krav Maga(self defense), Big Game Nights, Summer Barbecues, Movie Nights and more. We are very excited  for our first Dance-A-Thon and collaboration with New Paradigm Theater Co, and hope to make  this a yearly event!" 
NPT produces professional shows that often assist other local nonprofits with strategic partnerships that highlight theatre and the arts as key components of a healthy community. This August, New Paradigm Theatre will present "Footloose," the Broadway hit musical, live on stage August 20th and 21st at Black Rock Church in its state-of-the-art theatre. The production will feature Emmy and Oscar winner Paul Bogaev as Reverend Shaw Moore and newcomer, Ramone Nelson, in the featured role of Ren McCormack as well as local youth and adults.
"The Dance-A-Thon was a natural tie-in to the show" says NPT Artistic Director, Kristin Huffman. We also have some special needs students as well as in-need and typical students that are in our cast and they all get to work foot-to-foot with our stars."
Tickets for Footloose can be found here.
The Dance-A-Thon is a free event for audience members and dancers from both nonprofits are  encouraged to get "sponsors". Donations are welcome!